9 Beautiful Bar Carts for Your Home
---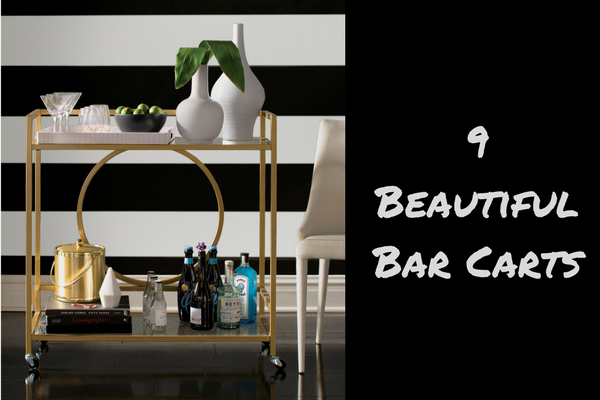 Bar carts are everywhere, and if you've been thinking of buying a bar cart for your home there are some fantastic options out there right now. These 9 bar carts cover classic to modern, with everything in between!
The Copper Bar Cart
Copper and removable trays make this unique piece from Electric City Supply Co. a versatile, stylish choice!
Price: $304.62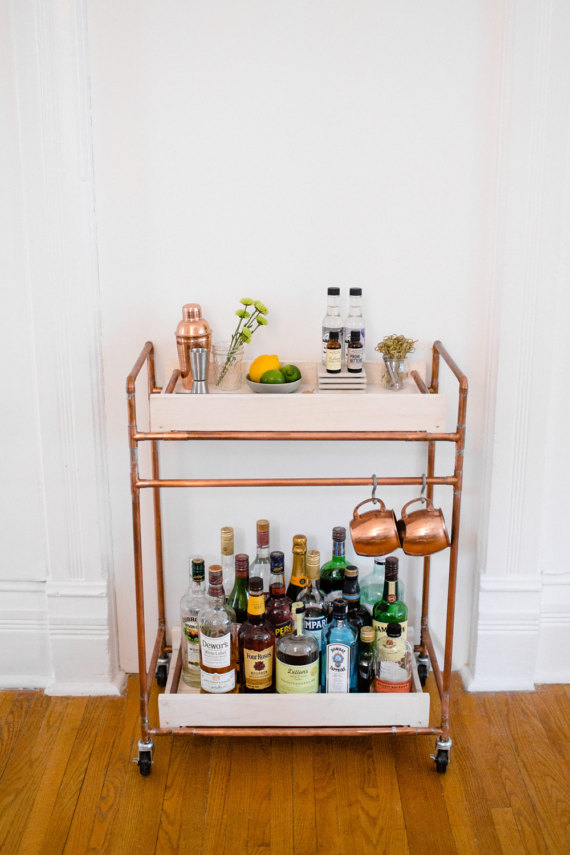 Image: Electric City Supply Co.
The Classic Hollywood Bar Cart
This beautiful Art Deco-inspired, Hollywood Regency bar cart from Wayfair is a striking option. The gold and glass show off clean lines while providing plenty of space for glasses, bottles, and barware.
Price: $199.99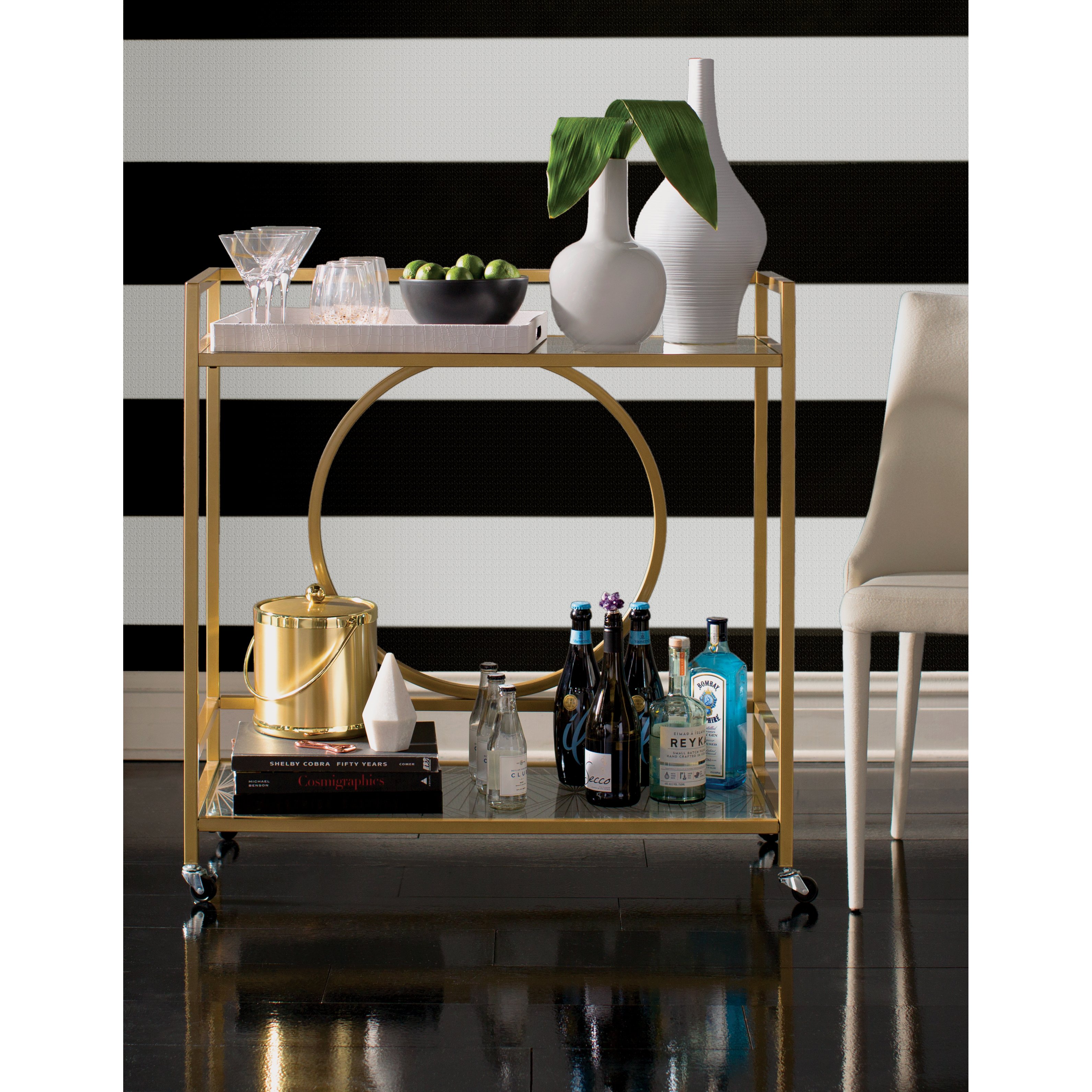 Image: Wayfair
The Affordable Bar Cart
Ikea's Rascog Utility Cart is a simple design with tons of potential. Currently available in black, ivory, or brick red, this inexpensive piece can be easily personalized and showcased.
Price: $24.99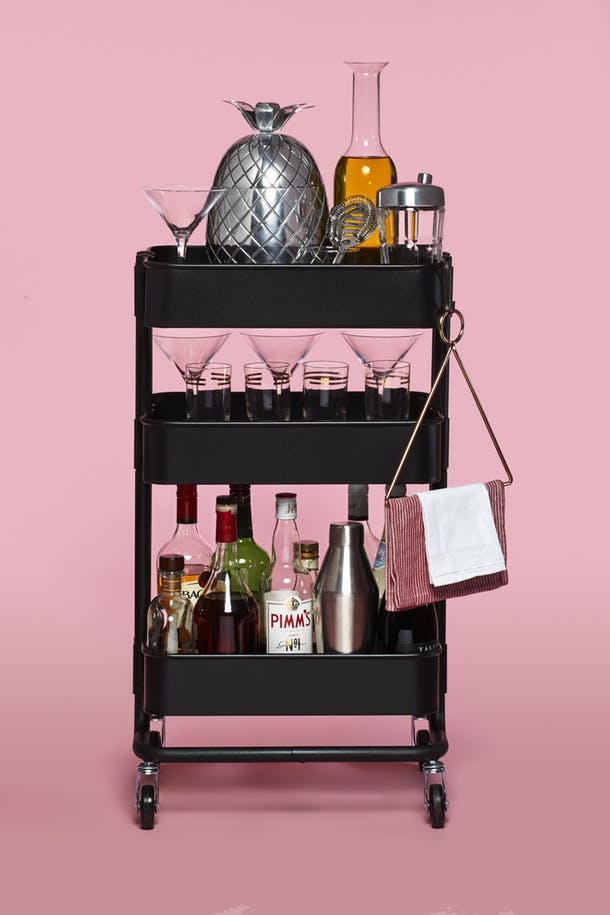 Image: Devon Jarvis
The Acrylic Bar Cart
Clear acrylic and stainless steel make this simple, modern design a perfect choice for nearly any home.
Price: $189.99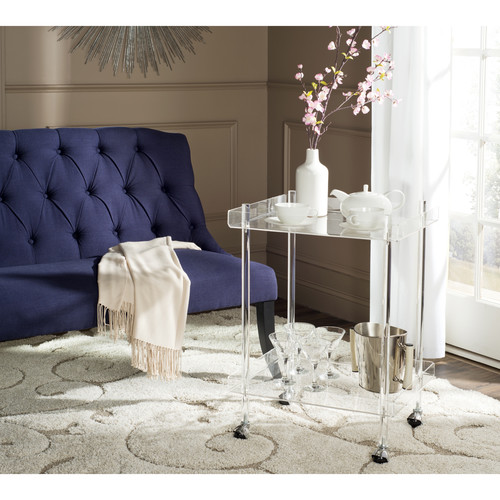 Image: All Modern
The Mid Century Modern Bar Cart
This 1950's lookalike bar cart from West Elm is a two-wheeled wonder straight from the Mad Men era.
Price: $299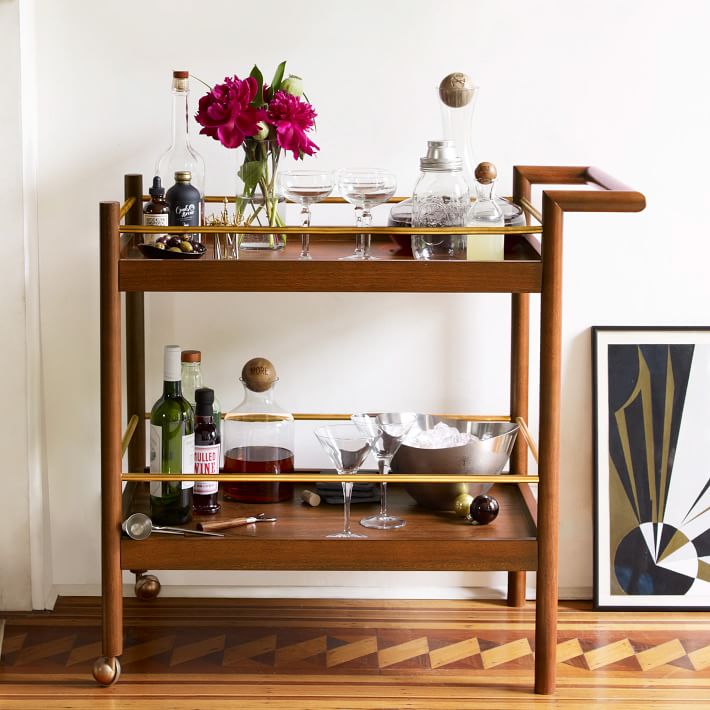 Image: West Elm
The Industrial Bar Cart
This handmade bar cart from FryByDesign offers three levels, a place to hang wine glasses, and 5 different finishes!
Price: $625.00+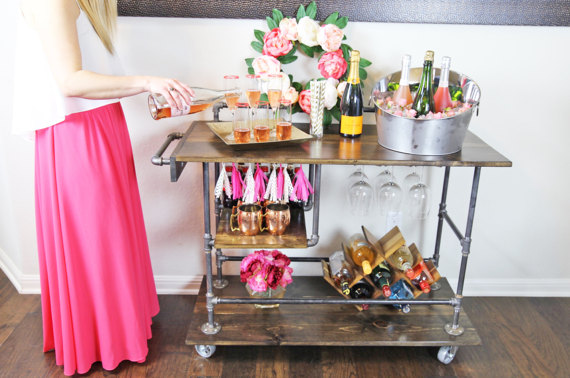 Image: FryByDesign
The Round Bar Cart
Great for smaller areas, this swanky, mirrored number from CB2 is an eye-catcher. Chrome and glass make for a simple yet sophisticated look, and the three casters keep this bar cart stable and mobile!
Price: $199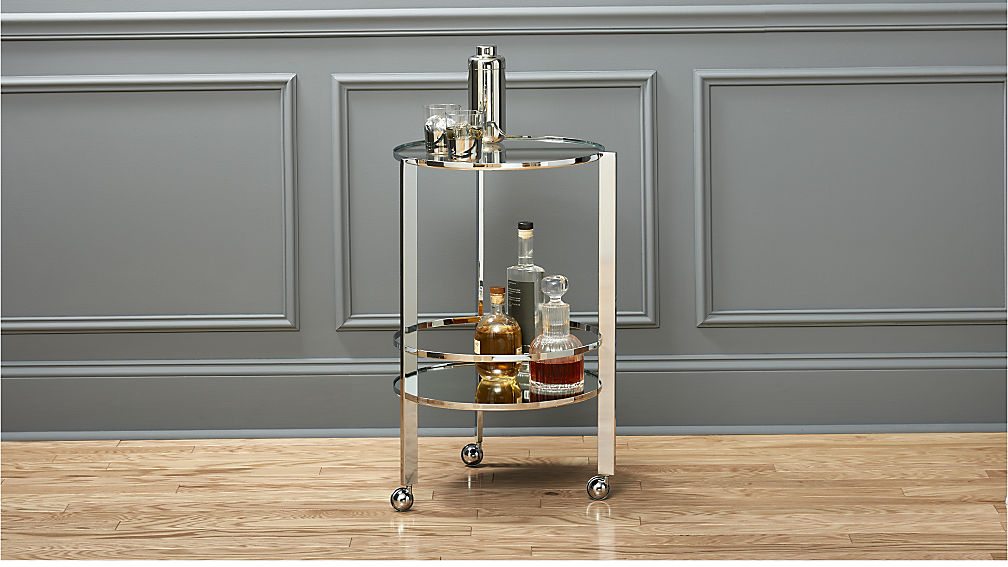 Image: CB2
The Exotic Bar Cart
This bamboo-style classic bar cart comes in gold or nickel, and the details are just gorgeous!
Price: $499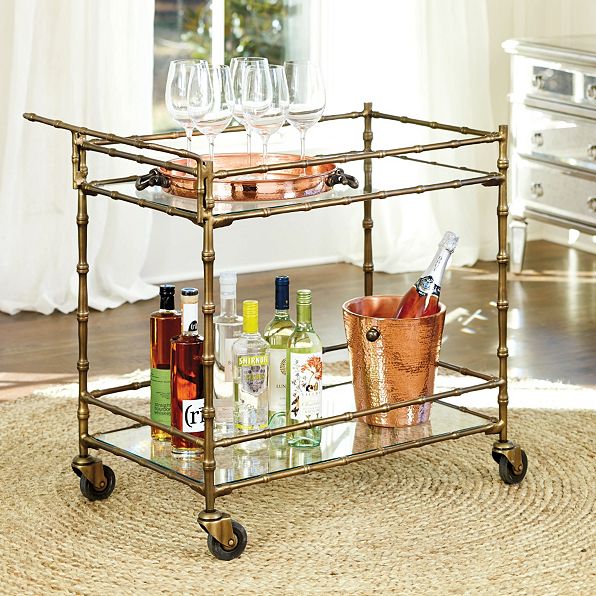 Image: Ballard Designs
The Modern Art Bar Cart
This sculptural, modern play on a bar cart echoes mid-century Italian design while it opens like a flower to reveal a deep well for bottles and barware.
Price: $2195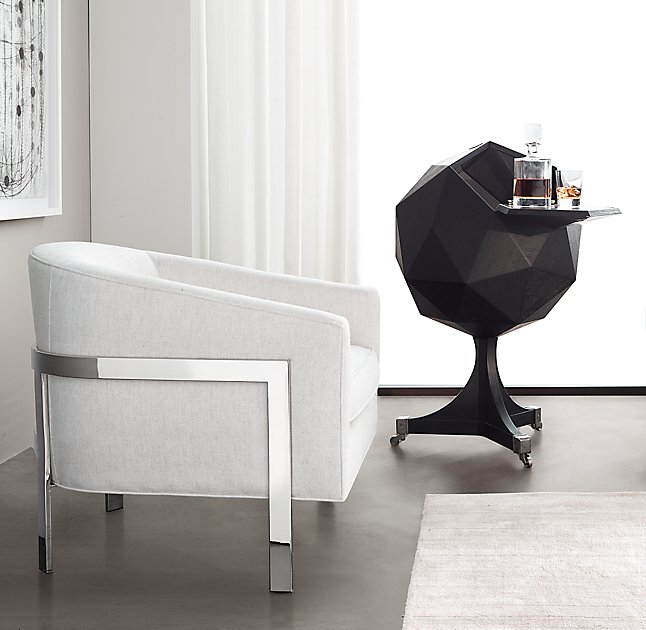 Image: RHModern