March 2017 Home Sales in California
---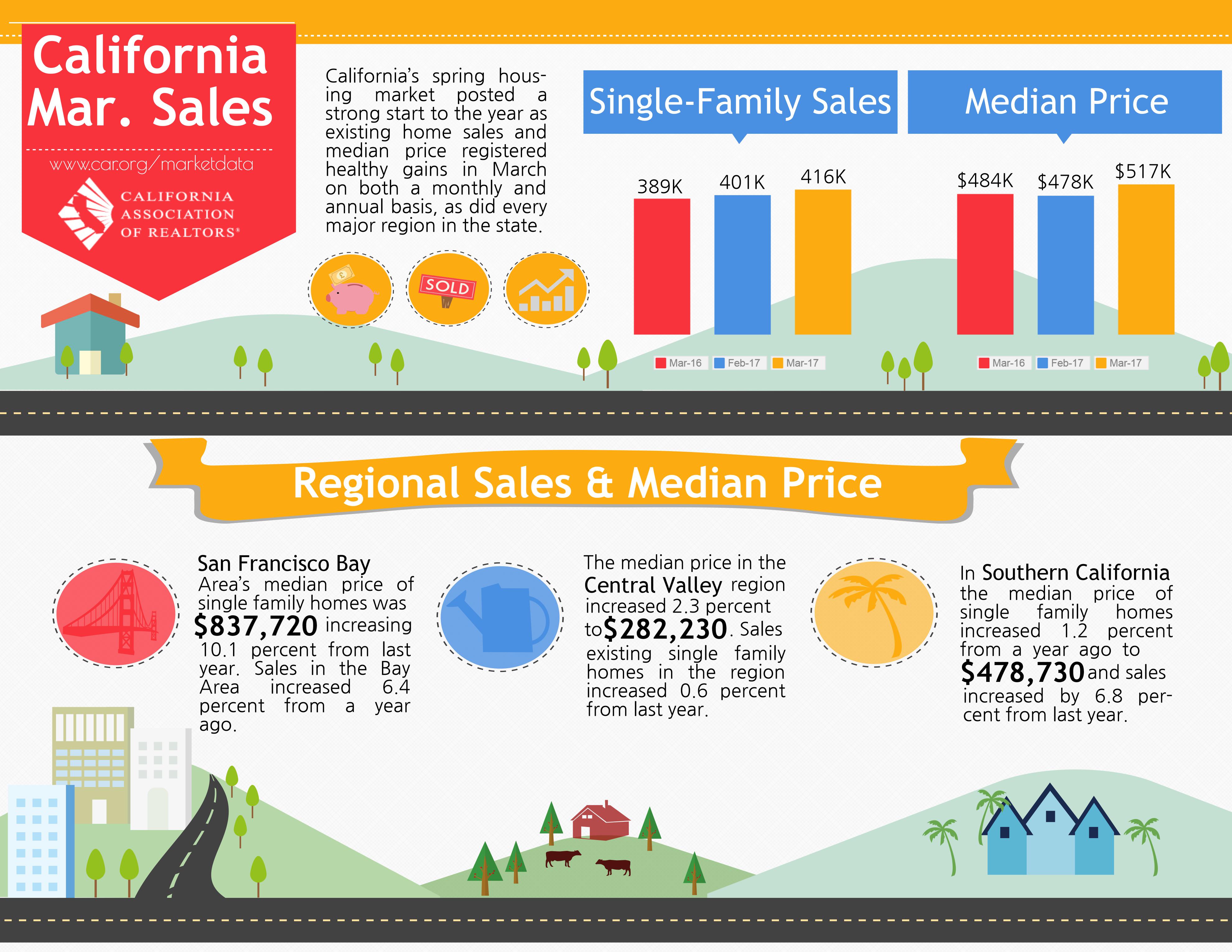 March has been another strong month for home sales throughout California, especially here in San Diego!
With plenty of demand and little supply, homebuyers are looking to purchase before affordability declines. The median home price in San Diego county has gone from $$559,950 in February to $571,000 in March, a 2% increase!
Throughout the rest of the state:
- Existing, single-family home sales totaled 416,580 in March on a seasonally adjusted annualized rate, up 4 percent from February and up 6.9 percent from March 2016.
- March's statewide median home price was $517,020, up 8 percent from February and up 6.8 percent from March 2016.
- At the regional level, the San Francisco Bay Area, Inland Empire, and Los Angeles metro area all experienced healthy annual sales gains of 6.4 percent, 8.5 percent, and 6.7 percent, respectively.