When Should I Sell My Home?
---
Home buying season is fast approaching, and that means that now is the time to put your home on the market! According to Jamie Anderson over at Zillow:
In order to maximize sale price, sellers should aim to list their home near the end of spring
Listing at the end of the work week – or even on the weekend – will maximize how many people see your listing.
When deciding the best time to host open houses or set offer review dates, know that listing interest drops off quickly. In many markets, half of all views of a listing within the first month occur during its first week on market.
Less than 1 in 4 homes that take longer than 1 month to sell end up selling for their initial list price or more.
"For the second year in a row, listing near the end of the selling season looks to be the best option for those sellers looking to both earn the highest return on their home and sell it quickly."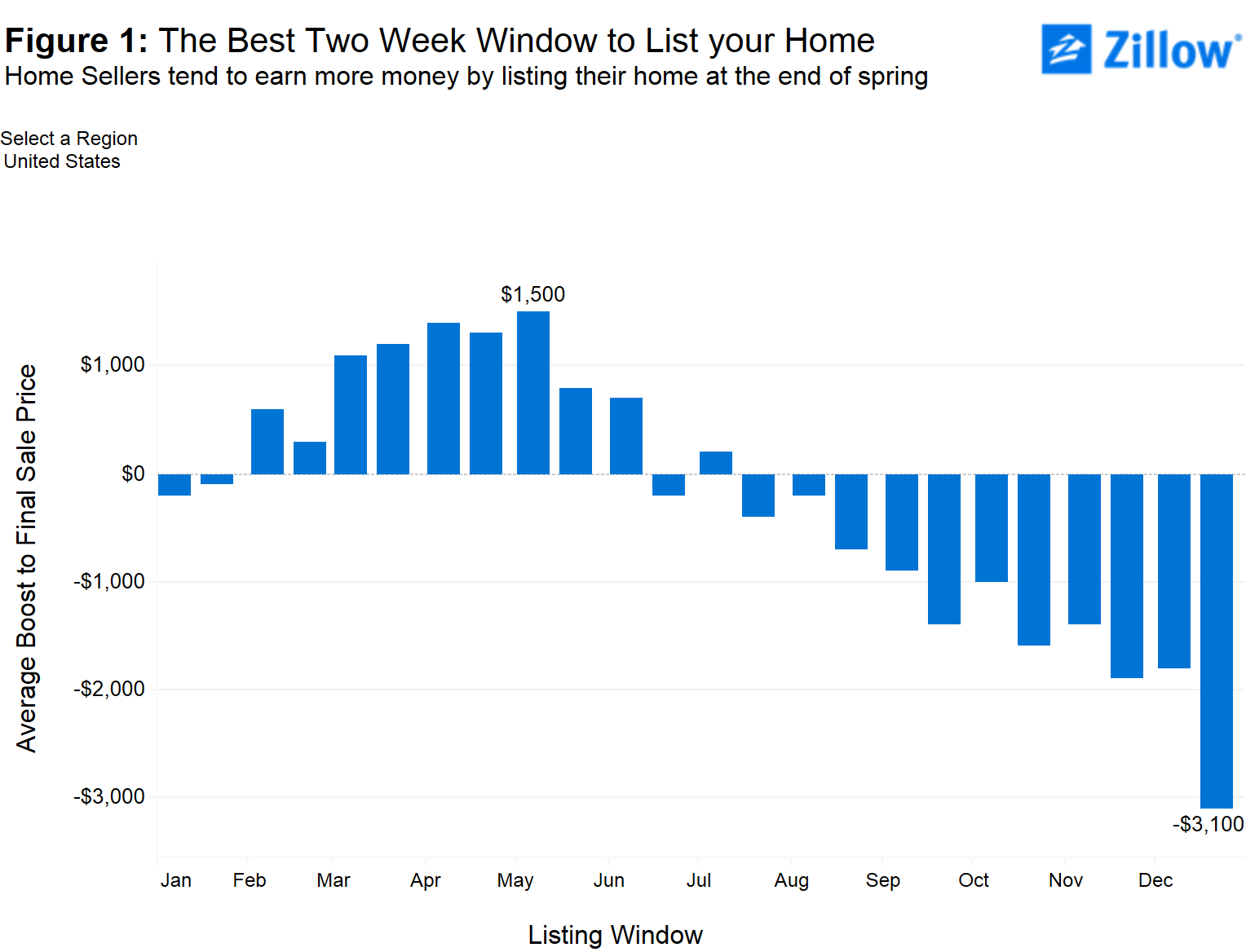 By listing in late spring, namely April or May, you have better chances of both selling quickly and selling for a higher price! Contact me today if you want to get your home on the market and sell for as much as you can, as quickly as you can!