Mission Valley, San Diego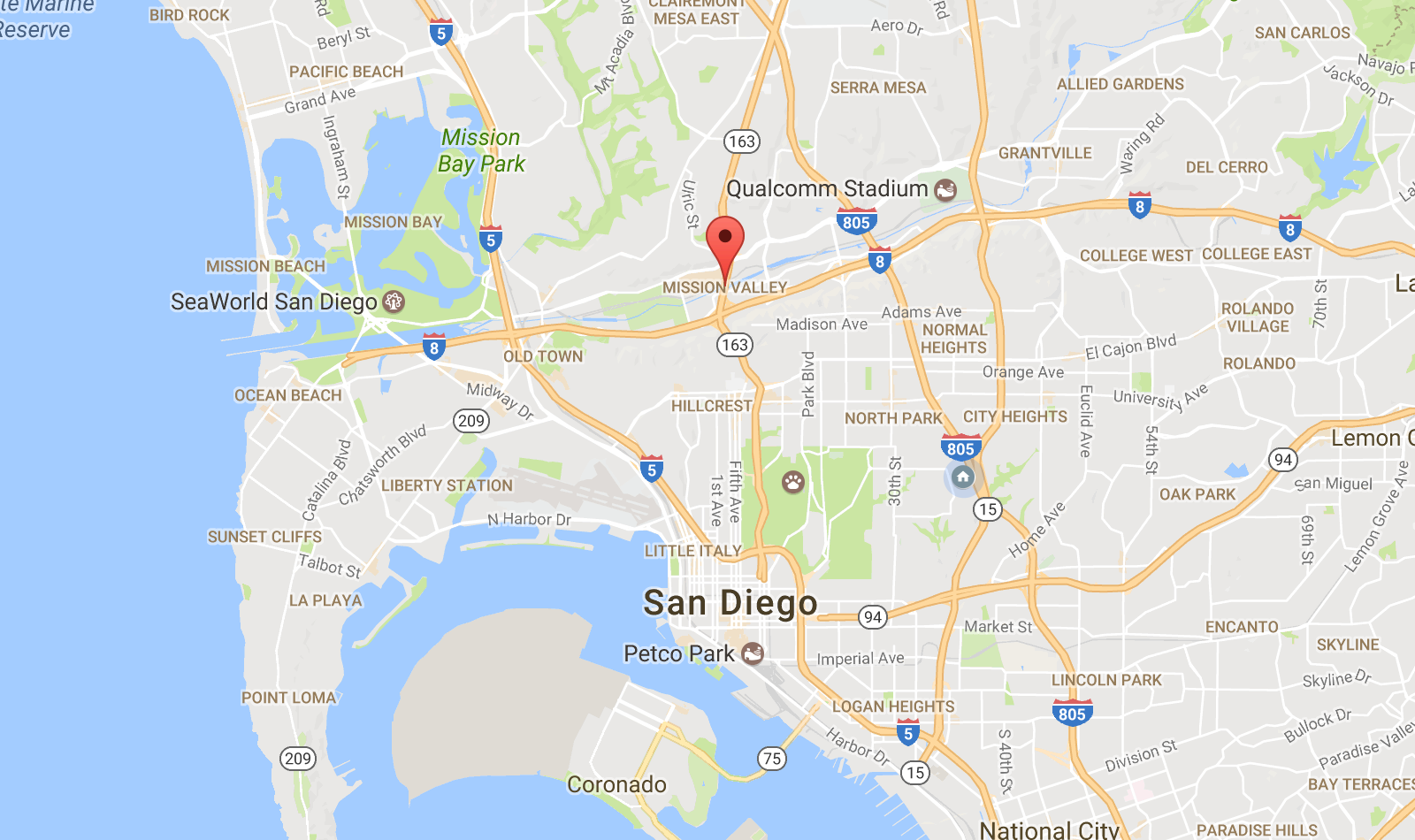 Stretching from the 5 to the 15, Mission Valley is one of San Diego's most centrally located communities. Occupied by dairy farms and agriculture until WWII, development began in 1953 with the construction of the first hotel in Hotel Circle, followed by Mission Valley Center, San Diego's first mall, in 1961.
Mission Valley is well known for shopping, and is home to Westfield Mission Valley, Fashion Valley, and Hazard Center, in addition to a Trader Joe's, a positively huge Target, and an In-N-Out.
Formerly home to the San Diego (now Los Angeles) Chargers, the Qualcomm Stadium site will be undergoing a huge transformation over the next few years, and Mission Valley is poised to become one of San Diego's most up and coming neighborhoods, with amazing HOAs like Civita and easy trolley access, and plans for an enormous park and new community amenities.
Notable Businesses:
The Kebab Shop, serving amazing Mediterranean food.
Ikea, for all of your Scandinavian furniture needs.
Tender Greens, a phenomenal farm-to-fork cafeteria style restaurant.
Attractions: