Clairemont, San Diego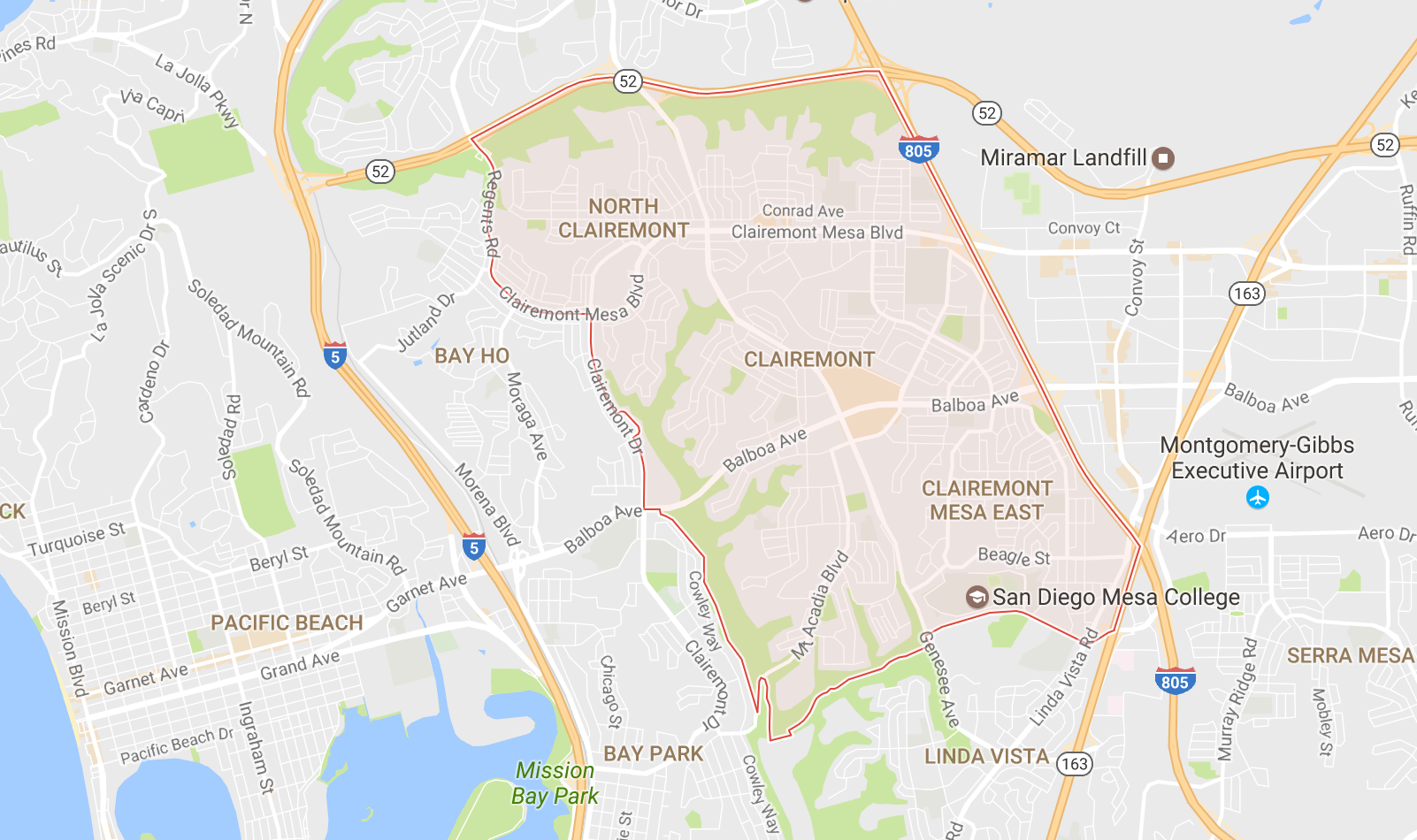 Clairemont is one of San Diego's first planned communities, built predominantly in the 1950's and 1960's. Stretching from the 52 down to Mesa College, and from Bay Park to the 805, Clairemont encompasses just about 13 square miles, with many homes overlooking canyons or the Pacific Ocean and Mission Bay.
This family friendly community features tree lined streets, large lots, and a number of shopping centers. Nicknamed "Square-mont," Clairemont is a quiet, charming community, perfect for those seeking a bit of land and plenty of peace.
Clairemont is close to Tecolote Canyon, Riverwalk and Mission Bay golf courses, as well as the University of San Diego and Mesa College. At Mission Bay Park, just across the 8, there are 4,600 acres of land and water, with sailing, running, crew, and biking common pastimes, don't forget about summer bonfires and the best winds in the whole city for kite flying, plus the annual Over-The-Line tournament, a local sport!
Notable Businesses:
Isabella Pizza and Craft Beer Garden
Schools:
Marston Middle School, rated 6/10 on Great Schools.
Clairemont High School, rated 7/10 on Great Schools.
Attractions: