Ocean Beach, San Diego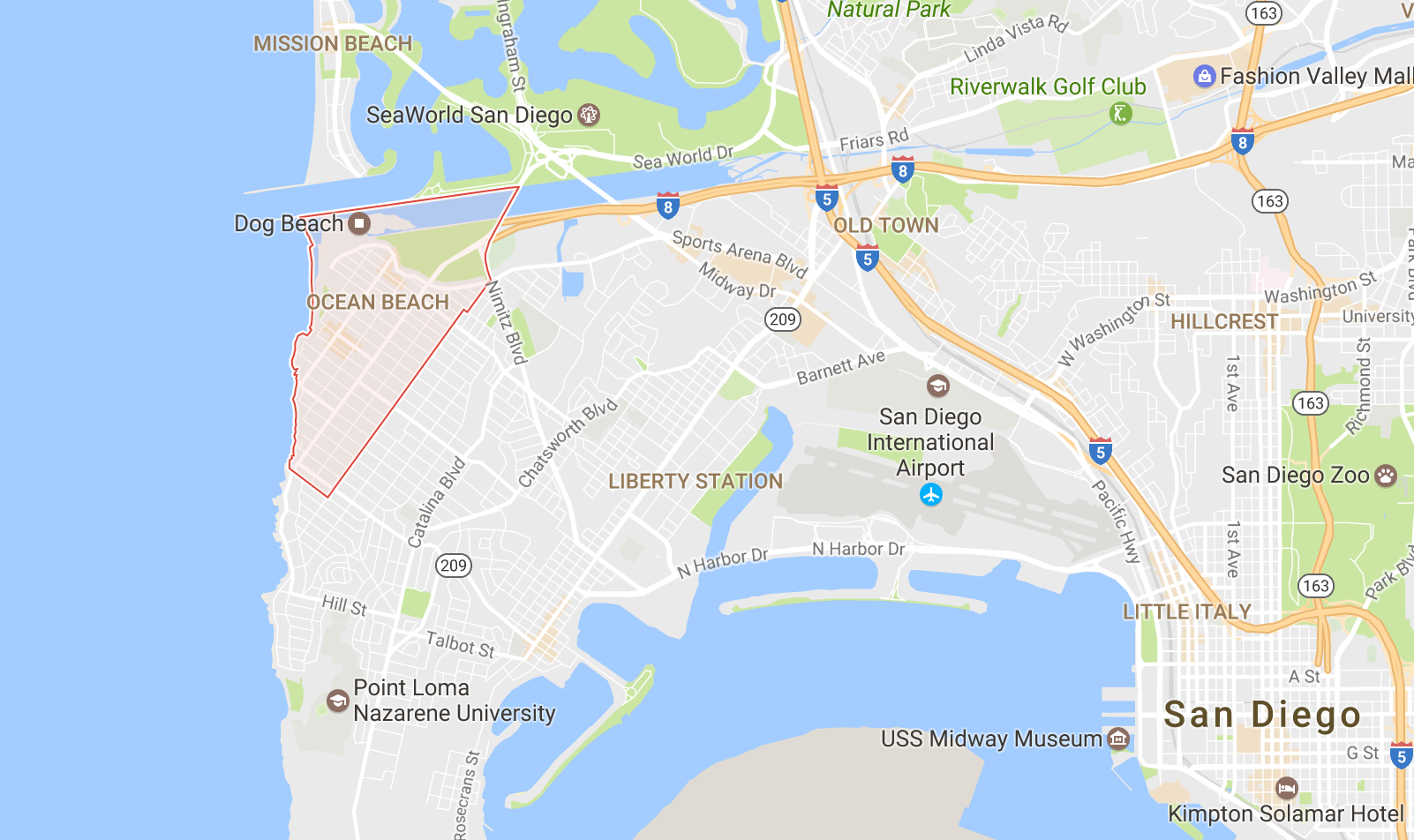 Ocean Beach, commonly known as OB, lays west of the 8 and just south of Mission Bay. This charming community of free spirits is known for it's independent retailers, a more "hippie" lifestyle, and large population of parrots. Newport Avenue has a wonderful selection of antique shops and eateries, and hosts the annual OB Street Fair and Chili Cook-Off as well as a weekly farmers' market.
Surfing was introduced to OB (and the rest of San Diego) in 1916, when a local lifeguard borrowed a board from Duke Kahanamoku, and by the 1960's surfing was firmly established as part of OB culture, even hosting the World Surfing Championship in 1966. This raw, authentic community is home to families and those of a more independent nature seeking a more colorful and diverse lifestyle.
Notable Businesses:
People's Market, an organic grocery store co-op and deli
Little Lion Café, a wonderful eatery on the edge of Sunset Cliffs
Peace Pies, a raw vegan cafe
Schools:
Ocean Beach Elementary School, rated 8/10 on GreatSchools.
Attractions:
OB Street Fair and Chili Cook-Off