Hillcrest, San Diego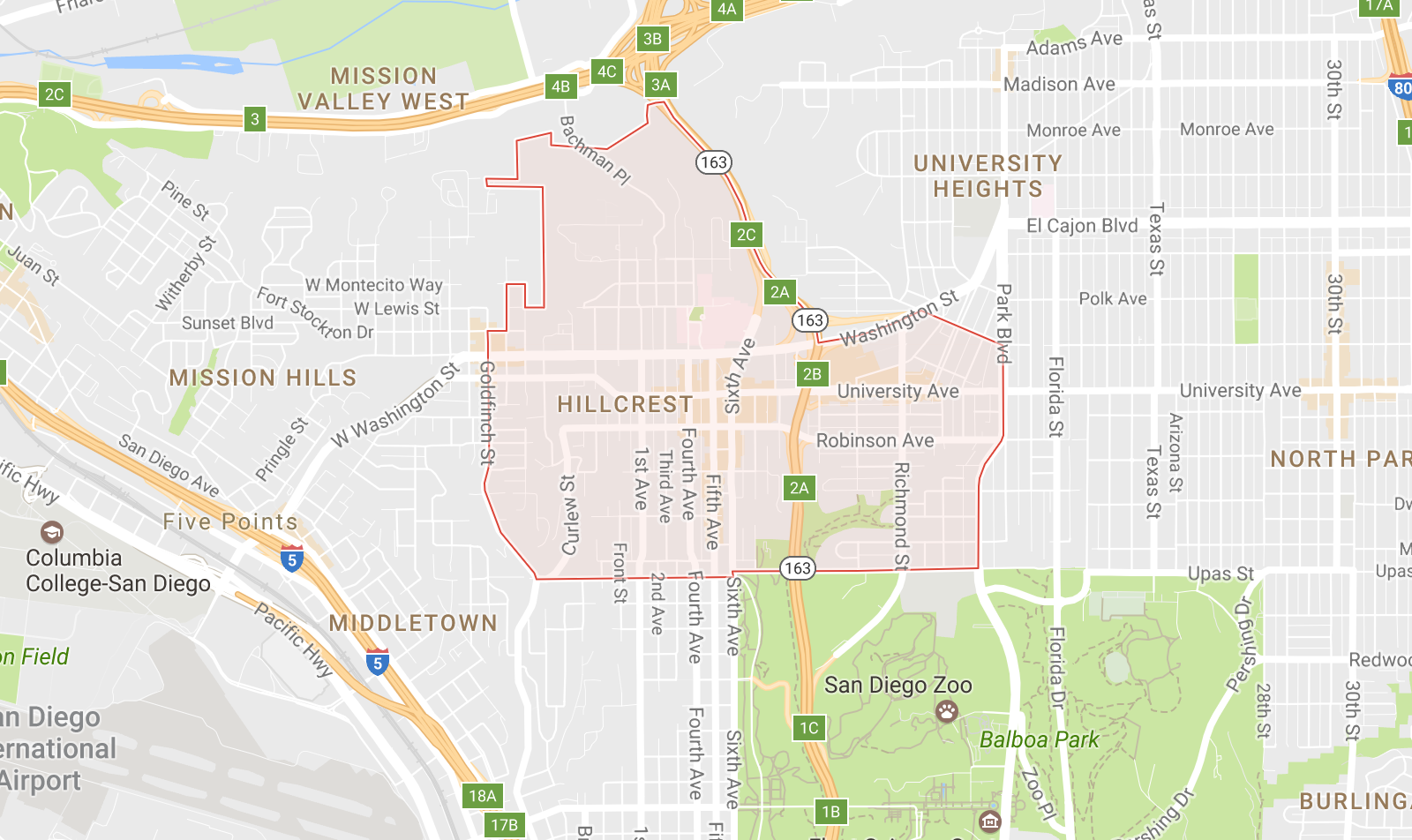 Hillcrest is one of San Diego's most vibrant, diverse neighborhoods. Situated on the northeast corner of Balboa Park, Hillcrest is located between Mission Hills and North Park, just south of the 8. Close to downtown, the airport, and the museums and culture of Balboa Park, Hillcrest is a centrally located neighborhood known for its openness and acceptance, and has been considered the heart of the LGBT community in San Diego since the 1970s.
An exceptionally walkable community, Hillcrest has an abundance of independent restaurants and unique bars, as well as fantastic shopping. There may not be a lot of parking, but everything is at your fingertips, so many residents walk or bike as their primary means of transportation.
Hillcrest is home to San Diego Pride, held every July, includes a block party, parade, and music festival! There is also one of the best farmer's markets in the city held here every Sunday in the DMV parking lot, and the Hillcrest Cinema is known for playing a wonderful selections of indie and foreign films.
Notable Businesses:
Bread and Cie, a fantastic bakery and café
Rich's, one of the most popular gay bars in the area
Oscar's Mexican Seafood, serving the best fish tacos, ever.
Schools:
Florence Elementary School, rated 6/10 on GreatSchools.
Attractions: