South Park, San Diego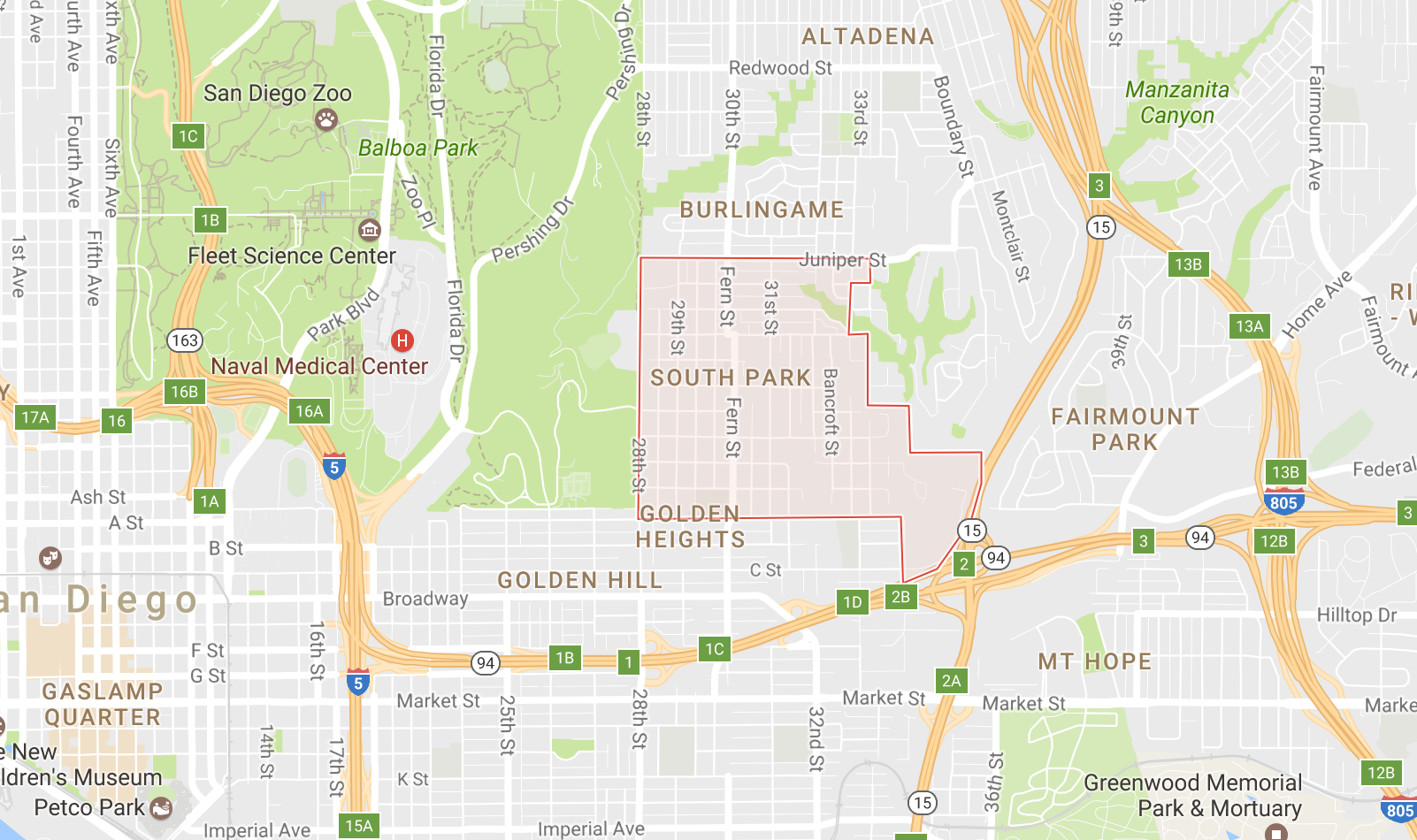 Just east of Balboa Park, north of Golden Hill, and south of North Park lays South Park, a beautiful family neighborhood here in San Diego with a great community. South Park's tree lined streets are full of historic homes, and there is a thriving stretch along Fern St. and 30th, with dozens of small businesses. The quarterly Walkabout showcases South Park's restaurants and retailers alike, with businesses staying open late for the crowds. This neighborhood is a charming, vibrant example of San Diego's diversity and beauty.
Just like North Park, South Park is centrally located, very close to downtown and next door to Balboa Park, home to the disc golf course at Morley Field, the world famous San Diego Zoo, and the museums and cultural organizations for which Balboa Park is so well known.
Notable Businesses:
Station Tavern, a very kid-friendly restaurant and watering hole.
Gold Leaf, a darling home goods shop.
Buona Forchetta, a seriously fantastic Italian restaurant.
Schools:
McKinley Elementary School, rated 8/10 on Great Schools.
Jefferson Elementary School, rated 6/10 on Great Schools.
Garfield Elementary School, rated 7/10 on Great Schools.
Albert Einstein Academy Charter School, rated 9/10 on GreatSchools.
McGill School of Success, rated 4/10 on GreatSchools.
Attractions: