Pacific Beach, San Diego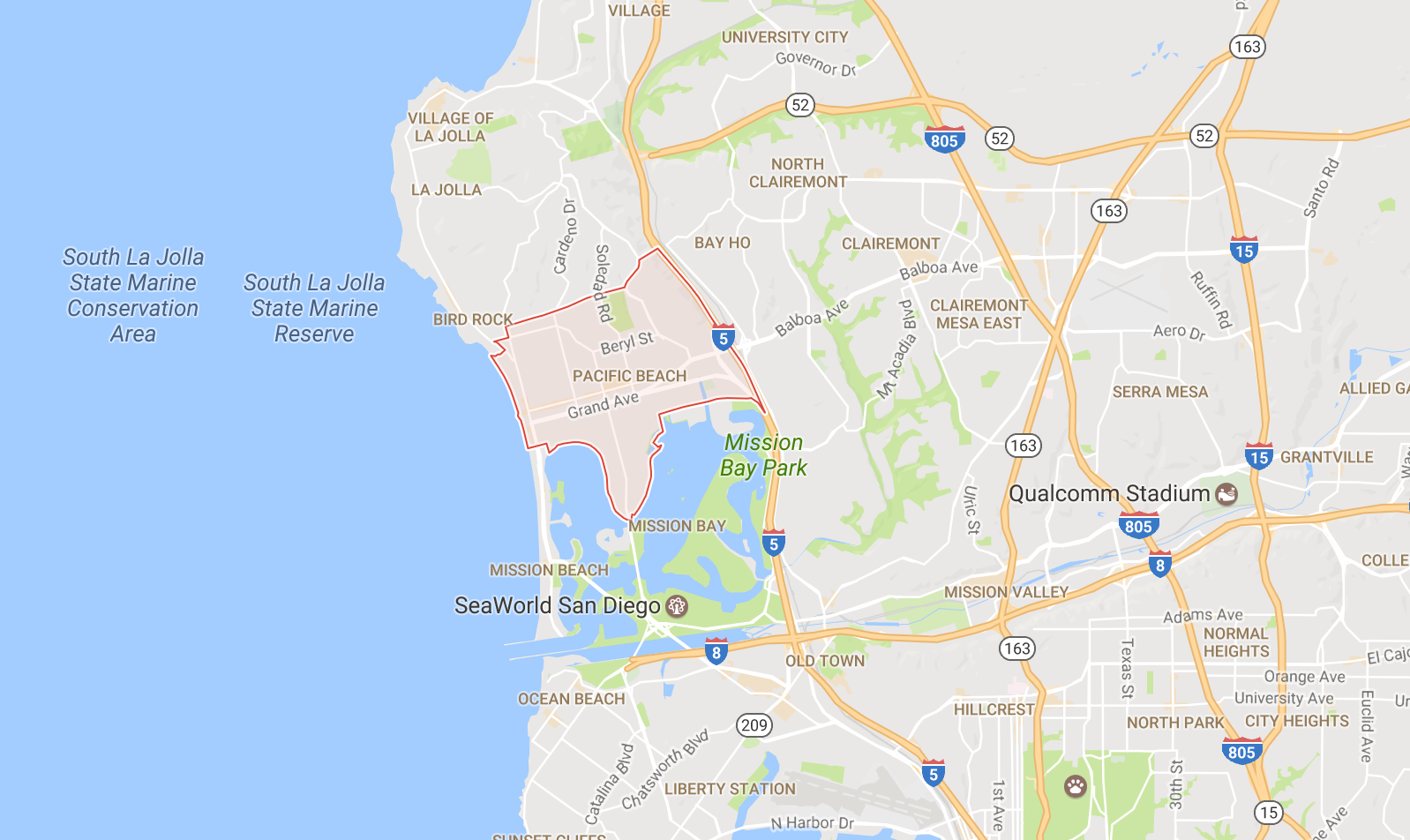 In between La Jolla and Mission Bay, just east of the 5 all the way to the ocean is Pacific Beach, commonly known as PB. A beach town with an active nightlife on Garnet Avenue, PB is starting to settle down and has morphed from a college-age party area into a community of plenty of diverse restaurants, all manner of bars and breweries, and some of the best beaches in San Diego. There's a Brazilian Festival every September, as well as a Pacific Islander Festival.
This community has experienced a lot of development over the past decade or so, and is rapidly becoming one of San Diego's best neighborhoods in which to live thanks to it's great schools, oceanfront location, and steady growth. Be sure to check out Kate Sessions Park, a popular local spot with phenomenal views, where you can let your dog run around off leash, play with the kids, or check out a free concert!
Notable Businesses:
Mr. Frostie, a great ice cream shop.
Kono's Cafe, a tasty, inexpensive breakfast and lunch spot right next to the beach.
Iron Pig Alehouse, a fantastic BBQ joint.
Schools:
Kate Sessions Elementary School, rated 10/10 on GreatSchools.
Crown Point Elementary School, rated 8/10 on GreatSchools.
Barnard Elementary School, rated 9/10 on GreatSchools.
Pacific Beach Middle School, rated 8/10 on GreatSchools.
Mission Bay High School, rated 6/10 on GreatSchools.
Attractions:
Garnet Avenue Business District