Bay Park, San Diego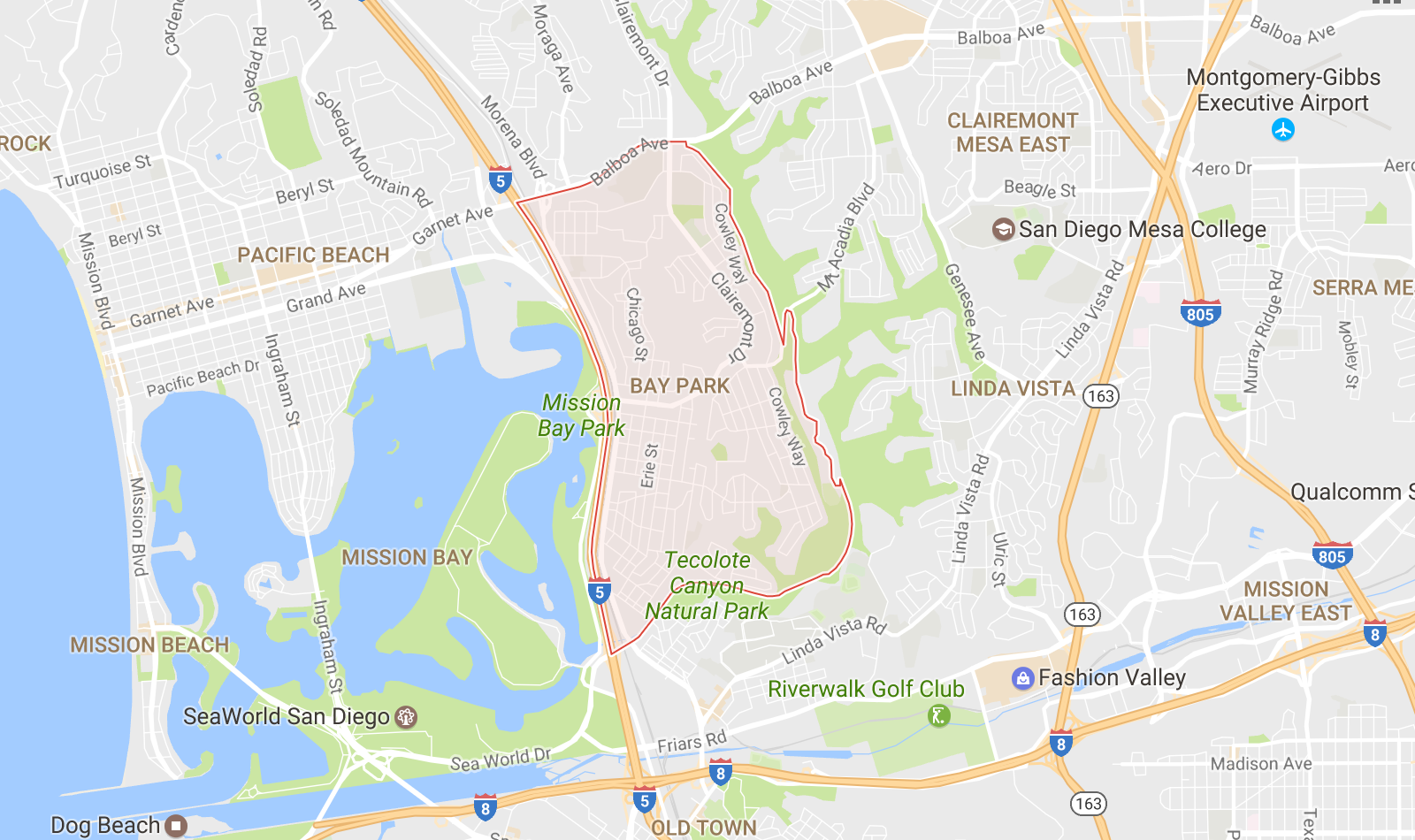 Overlooking Mission Bay is one of San Diego's most enviable neighborhoods, Bay Park. From Balboa Avenue down to Linda Vista Road, almost to the 8, and from the 5 over to Tecolote Canyon, Bay Park covers just about 3 square miles. This very popular, post-WWII community near the beach is made up of darling homes, a thriving business district with cool new restaurants, and plenty of ways to get out into nature.
Bay Park is close to Tecolote Canyon, Riverwalk and Mission Bay golf courses, as well as the University of San Diego and Mesa College. At Mission Bay Park, just across the 8, there are 4,600 acres of land and water, with sailing, running, crew, and biking common pastimes, don't forget about summer bonfires and the best winds in the whole city for kite flying, plus the annual Over-The-Line tournament, a local sport!
Notable Businesses:
Schools:
Bay Park Elementary School, rated 10/10 on Great Schools.
Toler Elementary School, rated 8/10 on Great Schools.
Marston Middle School, rated 6/10 on Great Schools.
Clairemont High School, rated 7/10 on Great Schools.
Attractions: